Comprehensive Truck Services, Hauling, Grading and Excavation Services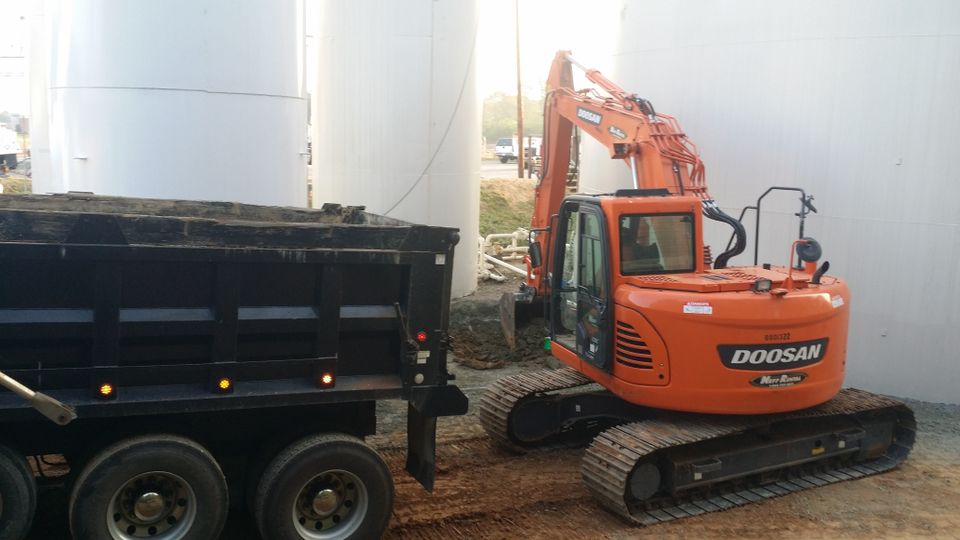 Rabco Inc. specializes in
comprehensive hauling services
in the Reidsville area and across the state of North Carolina if that is what your project requires. We can haul away dirt, sand, asphalt, topsoil and more. In addition to hauling, Rabco Inc. also provides lot grading and excavating to give your residential or commerical property a fresh start. For the do-it-yourself people, we also sell and deliver rock, sand, dirt, topsoil, mulch, asphalt millings, and crushed concrete.
Our
expert contractors
also provide additional services outside of hauling, lot grading, and excavating to help maintain your property. These include:
Underground Storage Tank (UST) Removal
Storm Water Management and Retention Pond Maintenance
Residential and Commercial Driveway Construction and Repair
Dump Trucks for Hire
Contaminated Soil Excavation, Transportation, and Disposal
Demolition of Commercial and Residential Structures
Snow Removal
LCID Landfill, convenient to Rockingham, Guilford, and Caswell Counties
All of our services are available for commercial and residential properties with a promise to complete your project on time and on budget.
Call us today
for a free estimate!
Dump trucks for hire

Commercial and residential grading

Land Clearing

Storm water management & retention pond maintenance

Underground Storage Tank (UST) removal

Contaminated soil excavation, transportation and disposal

Demolition of commercial and residential structures

Snow Removal

LCID Landfill convenient to Rockingham, Guilford & Caswell counties

Additionally, we sell and deliver rock, sand, dirt, topsoil, mulch, asphalt millings and crushed concrete